When editing the document in the document editor, there are some buttons at the top which will help you to generate a URL link you can add to Email communications or add them to your website as well.

1. The 'Get Browser Link' will give you a publicly accessible version of the document which you can use on your website.

2. The 'Print' button will allow you to view the document as a PDF which you can either save or print. The Print button will also offer you the option to export the document as HTML and is saved to your computer, this can be uploaded to your website.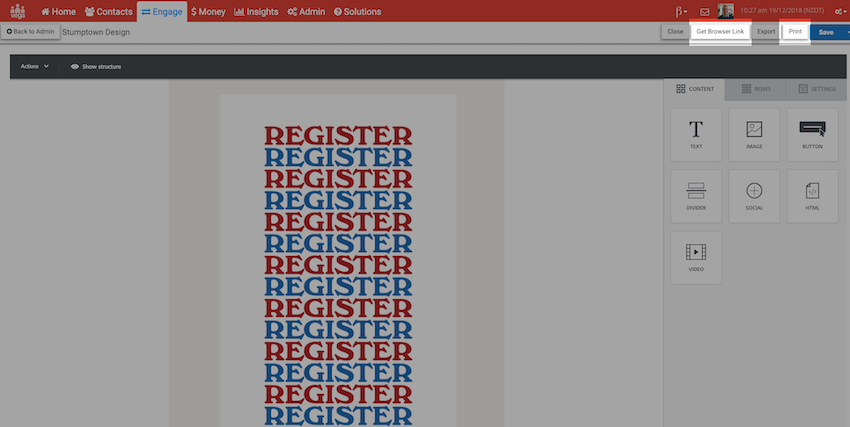 ​​