You are able to access your vega account from anywhere using a current web browser, as long as you have a stable internet connection.
We recommend that you save the vega login page to your browser for easy access to your account.
You can also access the login page from our website by clicking the Log-In button in the top right corner.
When you have opened the login page you will need to enter the email address you registered to your vega account. If you're a new user then please ask a vega admin user from your organisation to create a new user for you.
After entering your email address and clicking the arrow a password box will be displayed for you to enter your password and click Log in to Vega.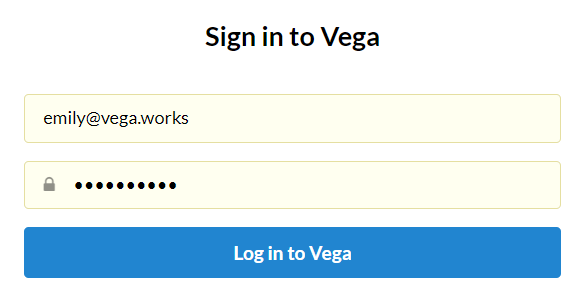 If you enter an invalid email address and password combination you will be alerted and asked to try again. After three invalid attempts, you will be notified that you are locked out of your account for 30 minutes as a security measure.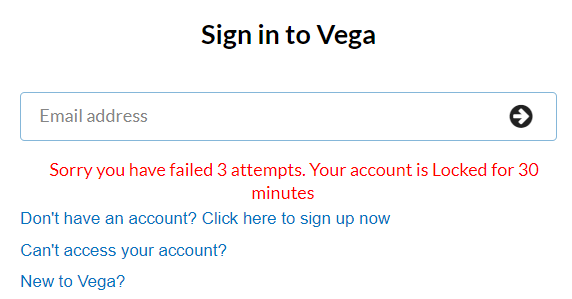 If you have forgotten your password or are having trouble logging in then you can reset your password.
Please note- This login process has additional security, rather than simply displaying both the username and password boxes on the page, to begin with. The login page is also protected by Google reCAPTCHA to ensure your data in vega is safe.
After logging in you will be directed to your vega dashboard.