All contacts in Vega can be either active or inactive which is controlled through the 'Account Status' under the contact in the Contact section.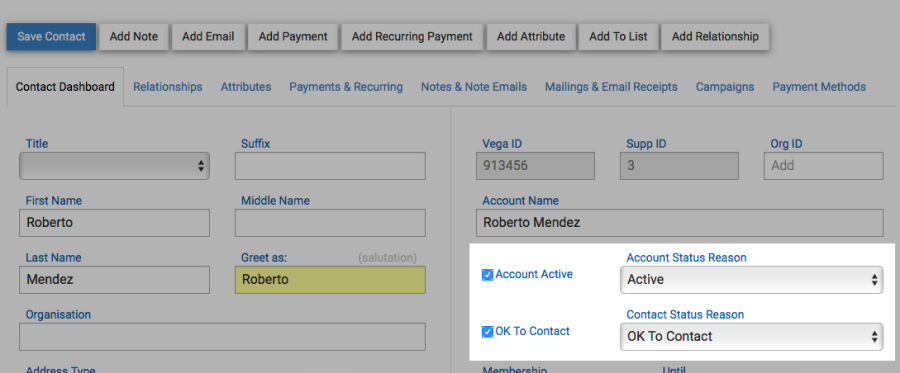 Active contacts will show up in searches, queries and reports. Inactive records can be searched using the 'Search Inactive Contact' option and some preset queries.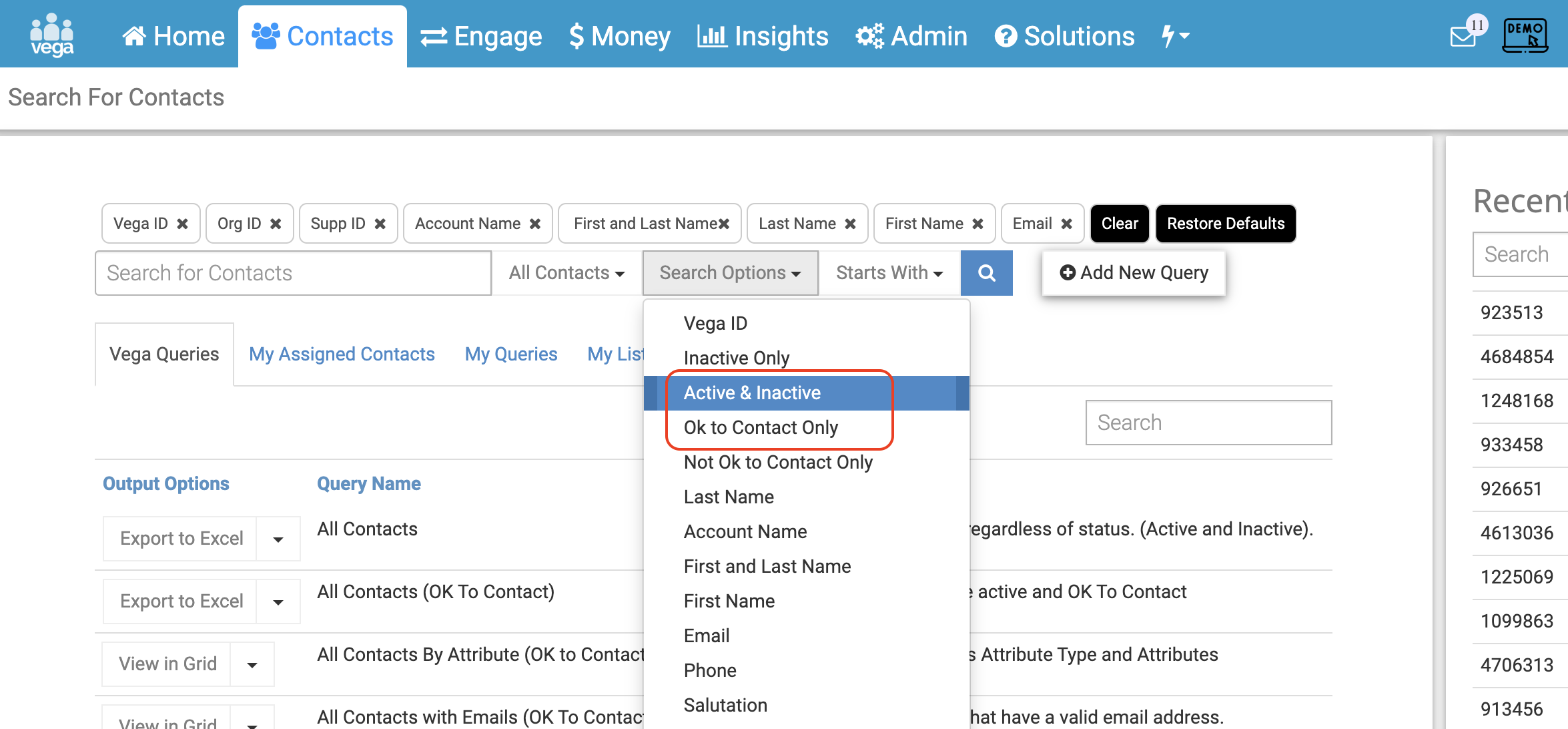 The system however allows you to delete contact records when they are registered as possible duplicates. This can be done from the Admin - #Merge Customer page. If you leave the option 'Delete After Update' box the contact you don't longer need will be deleted.

We understand that managing unwanted contact records can sometimes be a challenging task. To assist you in this process, we would like to offer a helpful suggestion and an alternative solution.
Suggestion 1: Create a Dummy Contact
A practical workaround is to create a "Dummy Contact" specifically designed for merging the unwanted contact records. By merging these contacts into the "Dummy Contact," you can effectively consolidate and organize your data. However, it's crucial to keep in mind that once a contact is deleted, it cannot be recovered. Therefore, proceed with caution and ensure that the contacts to be merged are indeed unnecessary.
Suggestion 2: Bulk Deletion
If you find that you need to delete a large number of contact records, we can assist you in bulk deletion. Please contact our support team at [support@vega.works] with the exact number of contacts you wish to delete, and we will provide you with a customised quote for this service. This approach can save you time and effort in managing a high volume of unwanted contacts.
We are committed to providing you with the tools and support you need to maintain a clean and efficient contact database.
Thank you for choosing vega as your trusted partner in contact management.