The key is to understand that Vega manages relationships based on who has the primary relationship. Thus in the example below the EMPLOYER has the primary relationship and the selected relationship description "Employer" reflects that.
The Employer is St Johns. Kahlia is a related party. St John's says my relationship with Kahlia is that of Employer and Kahlia is listed in my "Contacts for this Contact".
For Kahlia, in her contact record, St Johns is listed under Contacts for this Contact, where the St John's record is listed as her Employer. In other words, the Primary Relationship is between St Johns and employees like Kahlia. 
Example
The record showing in the CONTACT FOR THIS CONTACT section is the contact relationship that has been added to this record - a relationship to St John's New Zealand was added to the contact Kahilia Employer of St. John's.
If you view Kahilia's contact record, her relationship to St. Johns will show in the Contacts for this contact area. If you want to delete the relationship you have to do this from Khalia's record not from St. John's.
Contacts for this contact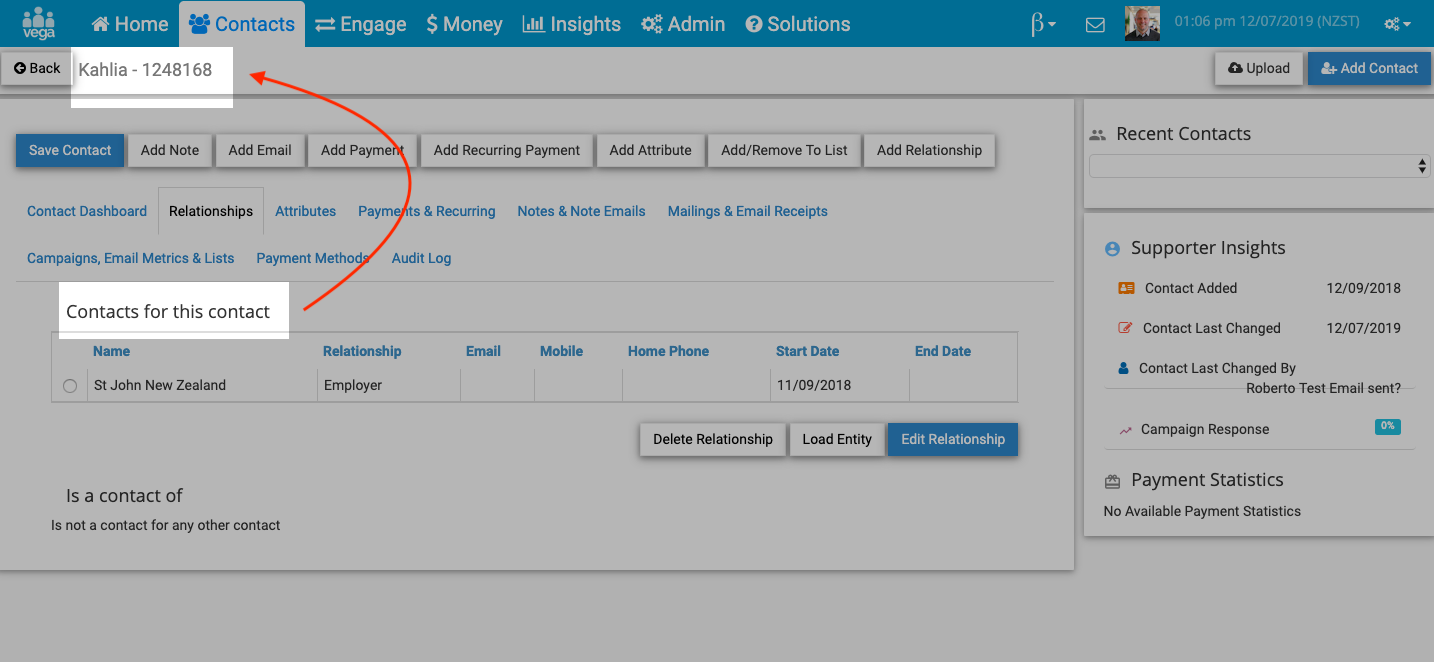 Is a contact of is the contact relationships that this contact is a participant in but is not the owner of.  You can't maintain the relationship from here - you can only view the relationship or navigate to the contact on this area.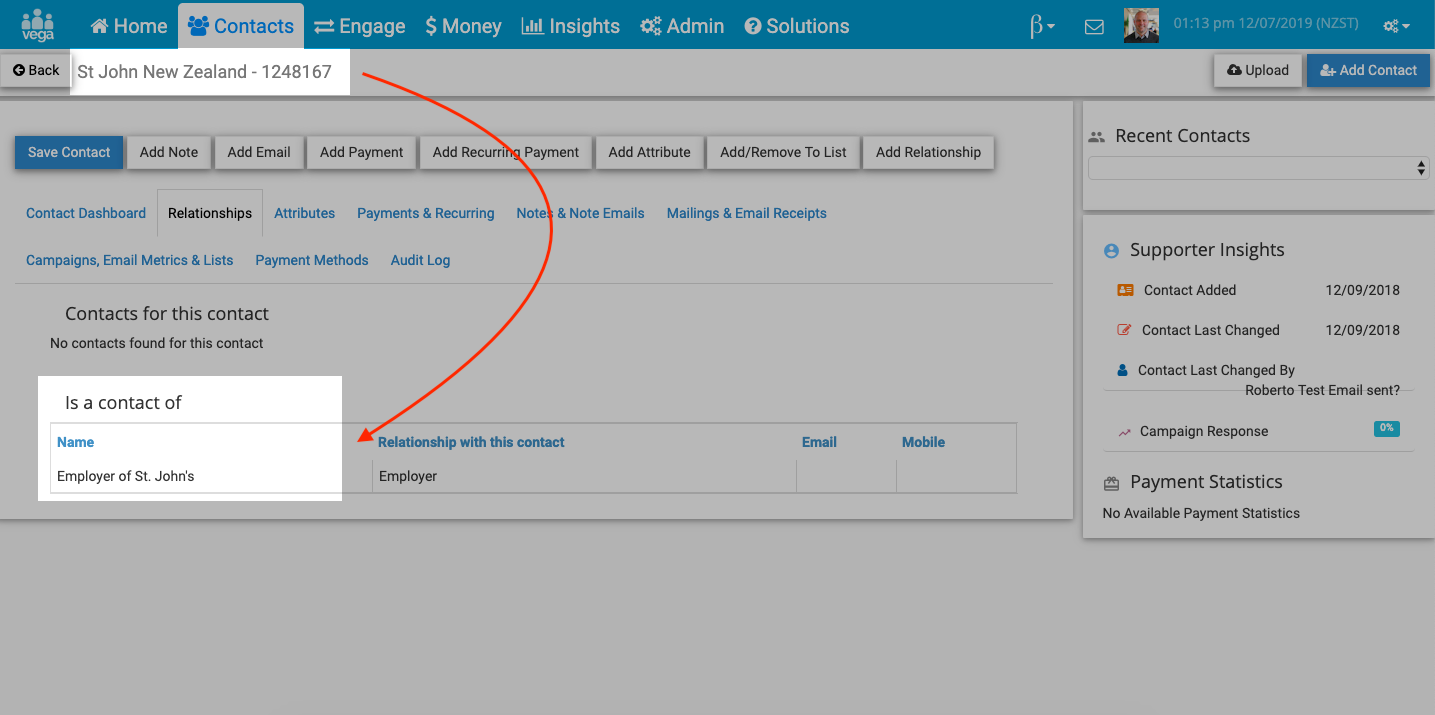 The same applies to Spouse, Partners, Siblings etc.  
You can also view the relationship directly in the contact dashboard by select and clicking the Load Entity button at the bottom of the screen: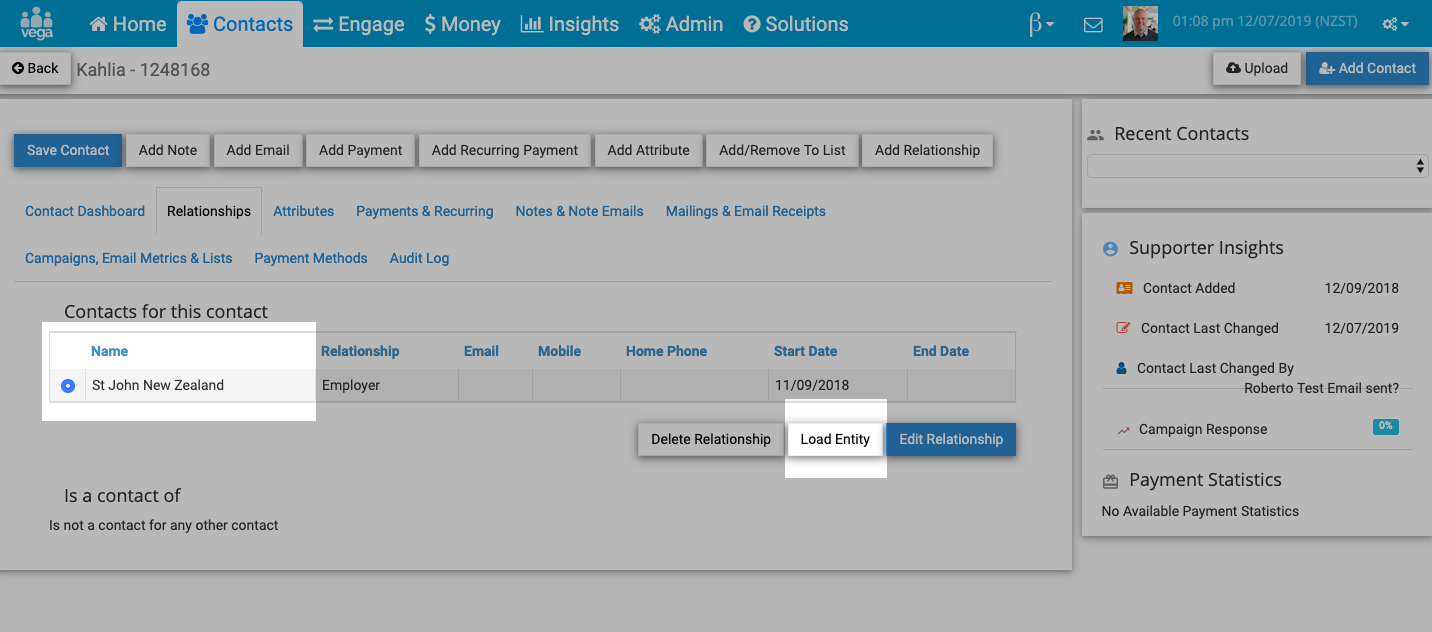 If you want to generate reports under relationships Vega provides you with a series of predesigned queries you can find on the Contacts - Vega Queries page. 
Searching by query name will be the best option to find queries: