All your Vega messages at one place
To view your recent messages simply click on the Message dropdown box on the top menu bar. And to see all messages, click on "See all in inbox" option in the drop-down menu.
There are 3 options on the Inbox page:
Inbox: This shows all your recent messages, and to view it, simply click on the message and it will open up a popup to show your message content. To archive the message, Click on "Mark as Read" or select the message using checkbox and click on Dismiss; The message will be moved to the archived folder. You can archive multiple messages by selecting them using the checkbox in front of them and clicking on "Dismiss".
Archive: This shows your recent archived messages - helpful if you need to recover one. You can view it by clicking on the message, similar to the Inbox page. If you want to mark it as unread, Select the message using a checkbox, and click on Mark as Unread, and it will automatically move the message to the Inbox list.
You can Unread multiple messages at the same time. Just select them using the checkbox, and click on Mark as unread. It will move the selected messages to the Inbox list.
3.Refresh: Clicking Refresh button will refresh the messages in the Inbox and Archive list.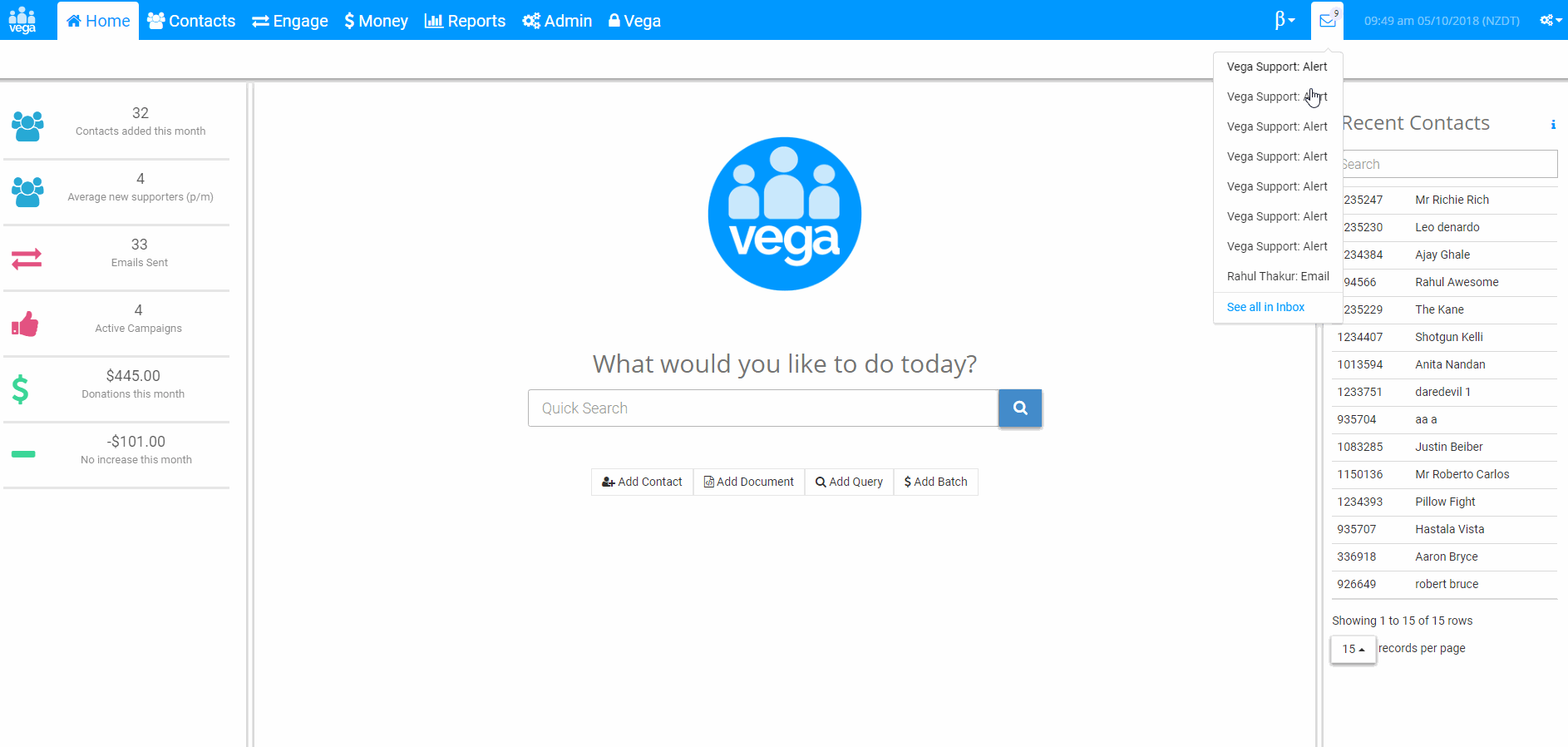 Please Note: Vega will only manage outbounds and alerts or internal messages generated within the Vega application. If your Contacts reply to your email, for example, Vega will not have a functionality, at this moment to record or notify about this inbox.