In Vega, you can easily add, close or remove an attribute in bulk to a list of contacts.
First, you will need your list of contacts who need this change made. This could be created from the custom query tool, using a Vega Preset query or importing them as a list.
Once you have your list or query created you can open it from the Contacts tab. In the results screen, you have some options at the top, click More. We will be selecting Insert Attribute for this functionality.
You now need to choose the attribute you are making this change for.
If you want to add a new attribute to each contact in your list, choose this attribute and click Add
If you want to remove an attribute from each contact in the list, choose the attribute to be removed and click Remove
If you want to update the status of an attribute to closed on each contact in your list, choose the attribute to be changed and click Close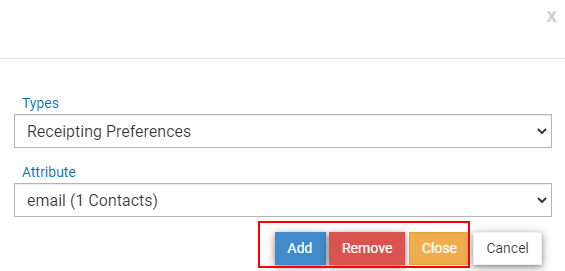 Before this is processed, the system generates an alert to ensure you are happy to complete this action, we recommend reading the notification alert carefully before clicking on the OK button.
​
You can also access this functionality directly from the Contact tab by selecting the corresponding output option from the dropdown on your query or list
This functionality is very useful for making bulk changes for one specific attribute. If you need to add multiple attributes to a list of contacts, these can be imported with the
Attribute Import template