Sometimes you have the needs to add one attribute type to a large number of Contacts. Doing this manually to individual records is simply an exhausting task.  

Now Vega makes this difficult task simple by offering you the 'Insert Attribute' feature. 
Step 1
Go to Contacts 
Vega Queries or an existing list from My List section
Click on 'More'
Insert Attribute
Go
​
Before the operation of adding the attribute is performed the system generates an are you sure alert, we recommend to read the notification alert carefully before clicking on the OK button.
​
We also offer you this functionality on the Contact dashboard you can select and then run the desired query depending on what sort of contact records you want to update.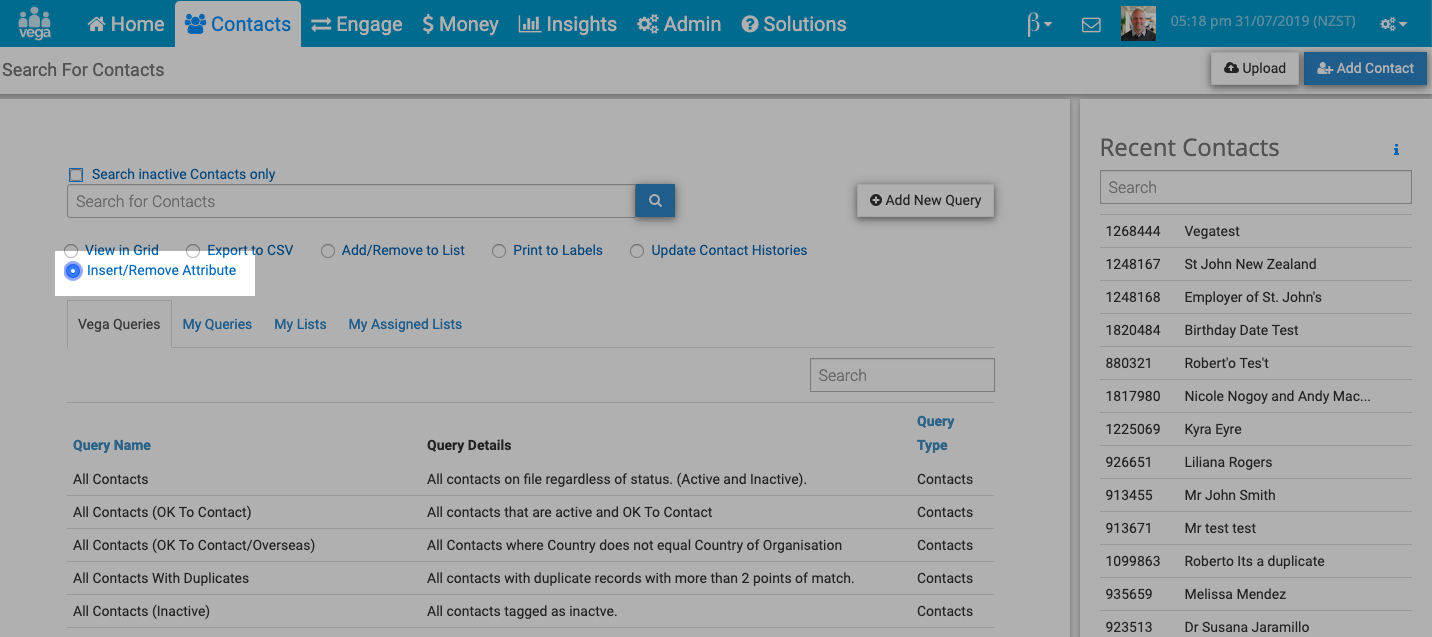 Note that you can only add one attribute type and one attribute to the entire list if contacts in your database have to be linked to different or more than one attribute you would then use the Attribute Document template.