If you have generated a bulk document of mail merged letters in Vega, you may also want to generate mailing labels.
Go to the 'Engage' section in Vega and click the Campaign you would like to generate mailing labels for
Select a Campaign from the list of Recent Campaigns, which will expand the view
Click 'New Action' and select action type 'Print Labels'
Name Mailing Labels
Select a 'Name' for your mailing labels which may mirror the bulk document you created, or a new name. You can also include an optional 'Code' and 'Target'.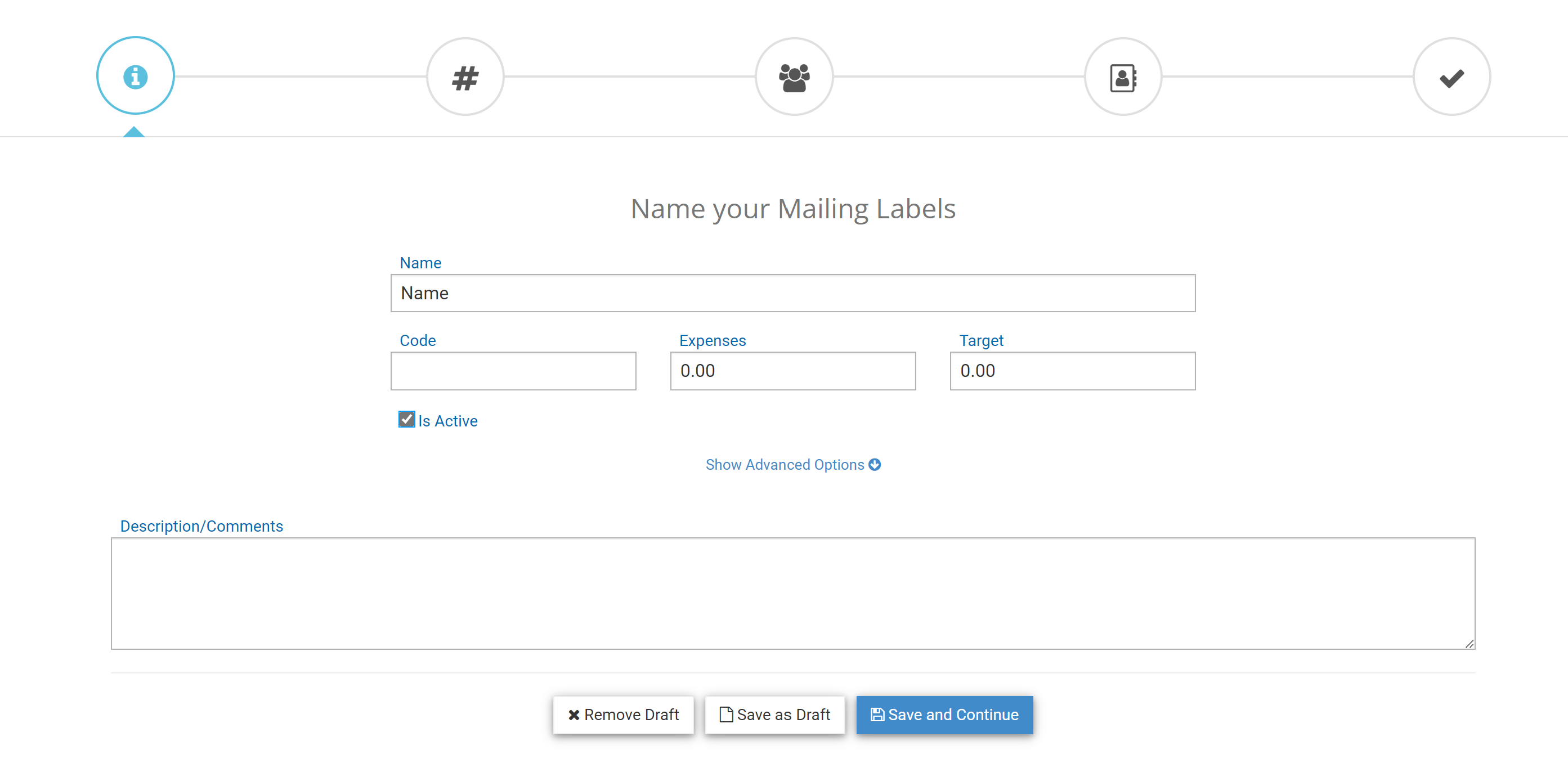 Next steps include adding the attributes and roles to the campaigns if you have specific staff or volunteers assigned for the campaign. There is also the option to add Tags to your campaign action, these can be used to filter the campaign dropdown when adding a payment in vega. You can skip these steps if not required.
Select Recipient List or Query
Your recipient list for your labels will either be a predefined saved 'List' or preset Vega 'Query' or a query that you have created and saved yourself.
Select 'Preset Vega Query or Saved Query' and you will see a list of queries to choose from or select 'Saved List' to choose from
Click 'Show Recipients' button to confirm volume and correct query or list
You may also 'Add recipients' or 'Remove recipients' from your Query or Saved List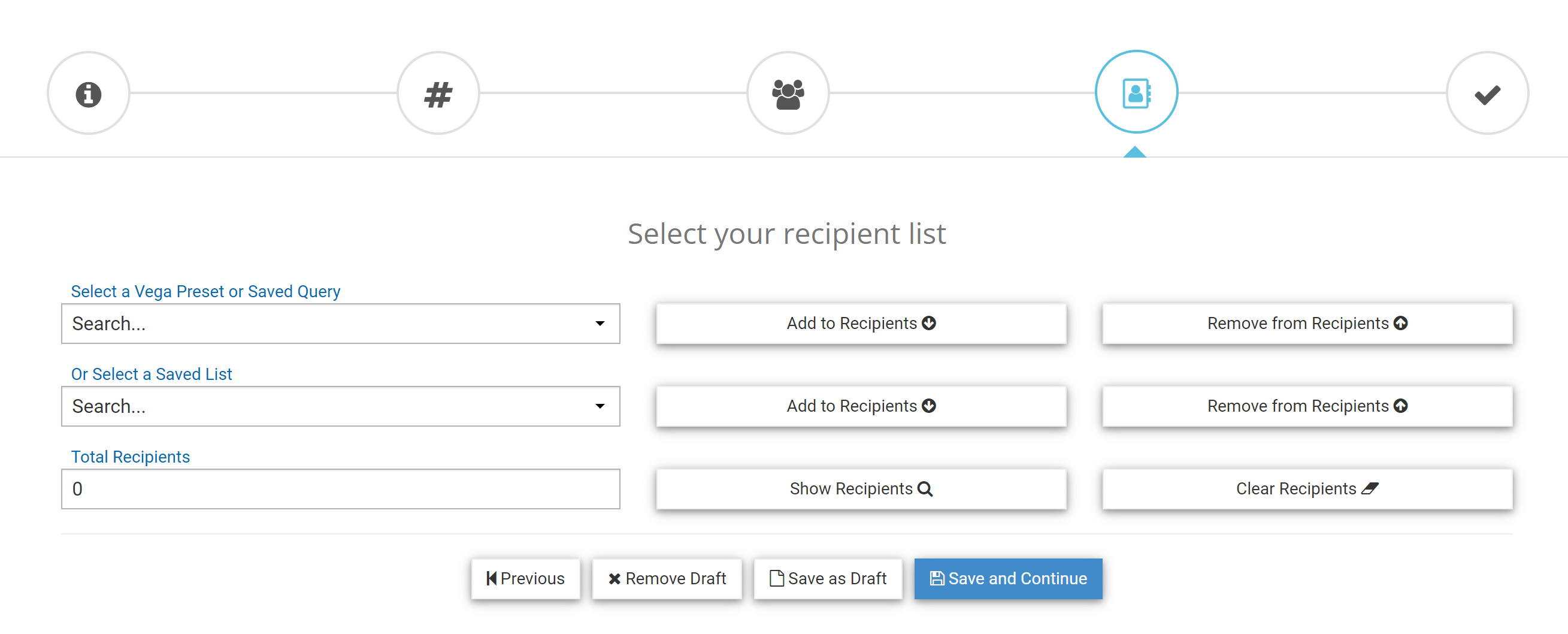 Once you are happy with your Recipient List, you can complete the final step to either 'Save as Draft' or 'Save and Continue'.
Review and Generate

When you are ready to complete, click your 'Generate. Vega will now queue this task in the generate documents service and you will be alerted once the labels have been created and a link to the document will be provided to download.