Vega can import and export payments directly to and from your organisation's Xero account to vega.
Xero authentication has been updated to Auth2.0
Authorising Xero
Go to Admin > Integrations > Xero Connect, as shown below:
You will then be directed to the Xero website to log in and authorise your account.
Confirm the correct organisation is selected and click Allow access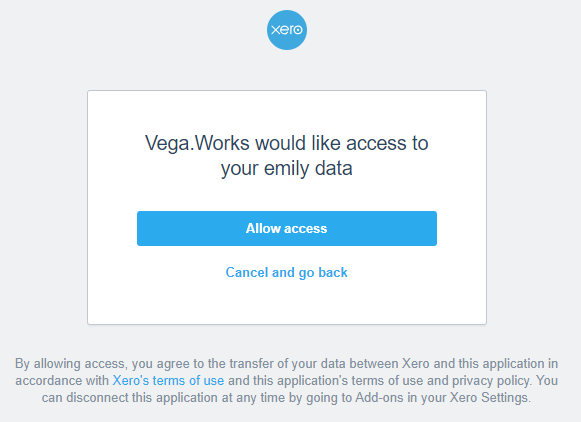 You will now be redirected back to Vega and will see your connected account under Integrations.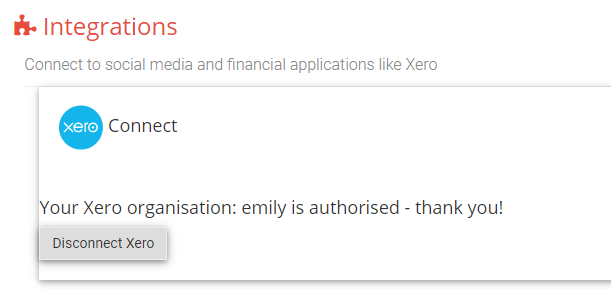 You are able to disconnect your Xero account from here also.