Google pay is available for organisations using Stripe as their payment gateway.
If you are not currently using Stripe and would like to set up an account to take advantage of additional donation options please see the article here.
Once you have registered for your Stripe account, please get in touch with us at support@vega.works for assistance moving from your existing payment gateway.
You can turn on the option to offer Google Pay under Admin > Payment Gateway
Donors using Google Chrome and logged in with a payment method set up will see the option to pay using Google Pay in the dropdown. This will also be automatically selected but can be changed to pay by credit card.
Instructions can be given to donors on how they can set up Google Pay:
Add the Google Pay app for iPhone or iPad here
Add the Google Pay app for Android here
Add a payment method to your Google account on your computer by selecting Payment methods from your Chrome settings and adding your card details.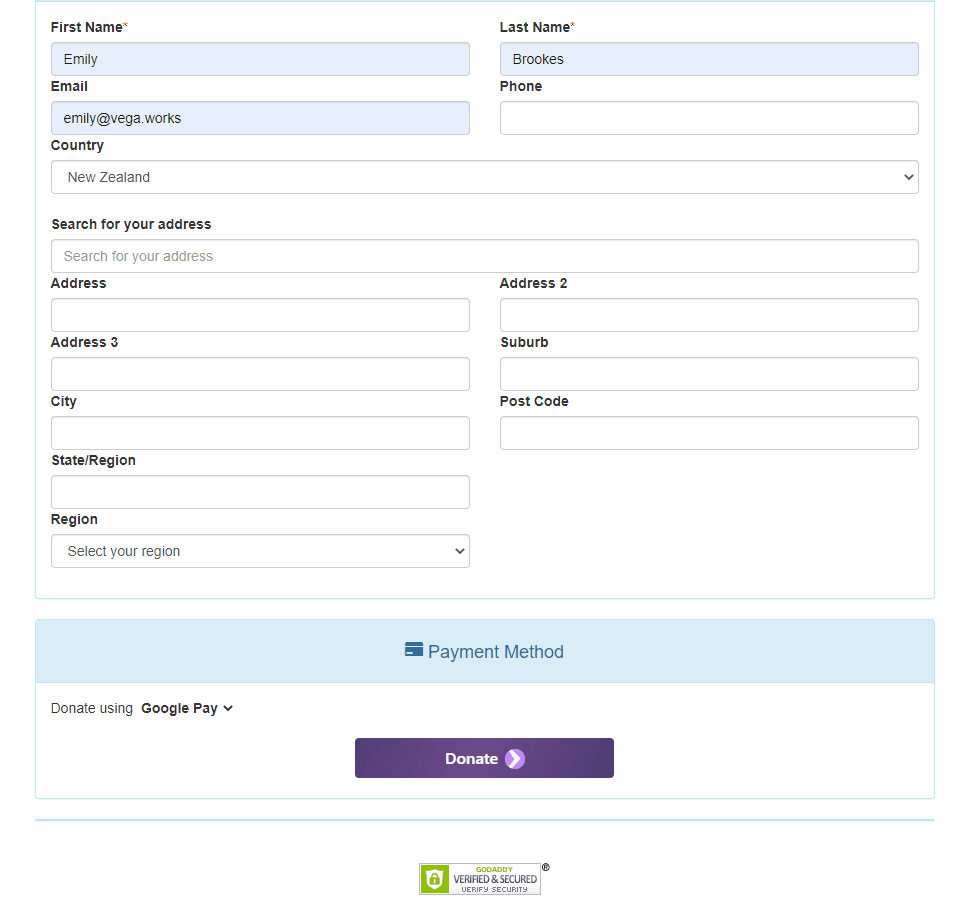 Any existing embedded donation widgets will need to have the iframe code updated to include allow="payment". This has now been added to the widget code generated in your widget configuration.