Once you have downloaded Data Import Template and populated all data fields, select New Import - 'Excel - People', enter an 'Import Name' and click 'Get Started'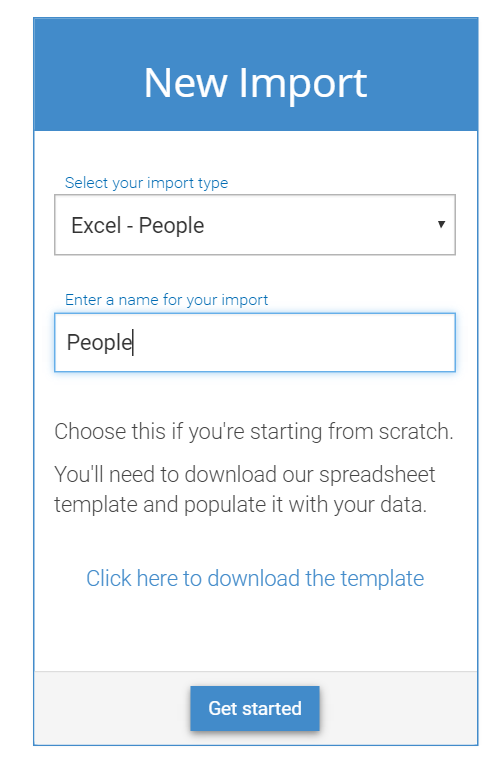 When the upload screen displays Browse for your file and click 'Upload File'.  Please note this may take a few minutes to upload, only click the button once.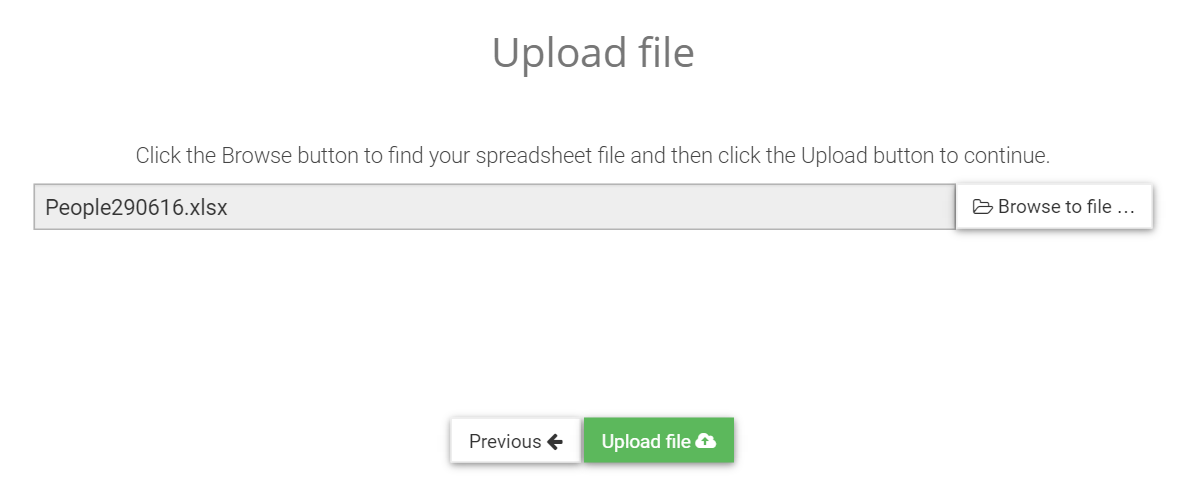 When the file is uploaded you will be displayed a snapshot of the data, if you are satisfied that this data looks correct click 'Import Data'

The data import may also take a few minutes, please be patient and only click the button once.

Repeat the above steps for other import types once you have downloaded and completed the Data Import Templates.


To successfully import data in Vega ensure you fill all the mandatory fields. Vega requires different mandatory fields for each one of the templates below.


Excel People: First Name, Last Name, Account Name, Email, Join Date, Active Flag, 
Ok to Contact. 
Excel-Addresses: Prefered, Address Type, First Name, Last Name, Email Address
Excel-Attributes: Attribute Type, Attribute
Excel-Notes: Note Date, Note Type, Actual Note
Excel-Payments: Batch code, Amount, Campaign, Category, Payment Type, Payment Date
Excel-Recurring Payments: First Name, Last Name, Email Address, Pay Type, Donation Amount, Donation AMT, Campaign, Distribution, Frequency, Start Date

Excel-Relationships

: Relationship Type, Must be capital C or P
Excel-Telecoms AIDA: Active Flag (TRUE or FALSE), Telecom Type, Telecom Value