How often do you click on a hyperlink? If you're not familiar with the term, you probably already know what it is. Sometimes called a `live link', hypertext, or a `hotlink', a hyperlink is a word or phrase in online content that, when clicked, takes you to another web page with related content. They can make a big difference in the effectiveness of your content marketing.
To create a hyperlink to point to a whole document in the Vega Note follow these steps:
Access a Contact record
Add Note




To trigger the document editor click inside the blank page
Click on the Hyperlink Symbol




Browse Server




Choose File or Select an existing file 
If the file is not in the list click Upload 
Click OK 




Click the green OK button again to paste the Hyperlink to the document



To create a URL link for users to open on the browser effectively within the Vega Application copy the domain https://dashboard.vega.works/ from the URL bar and paste it before the link you paste it on step nine above, see screenshot below: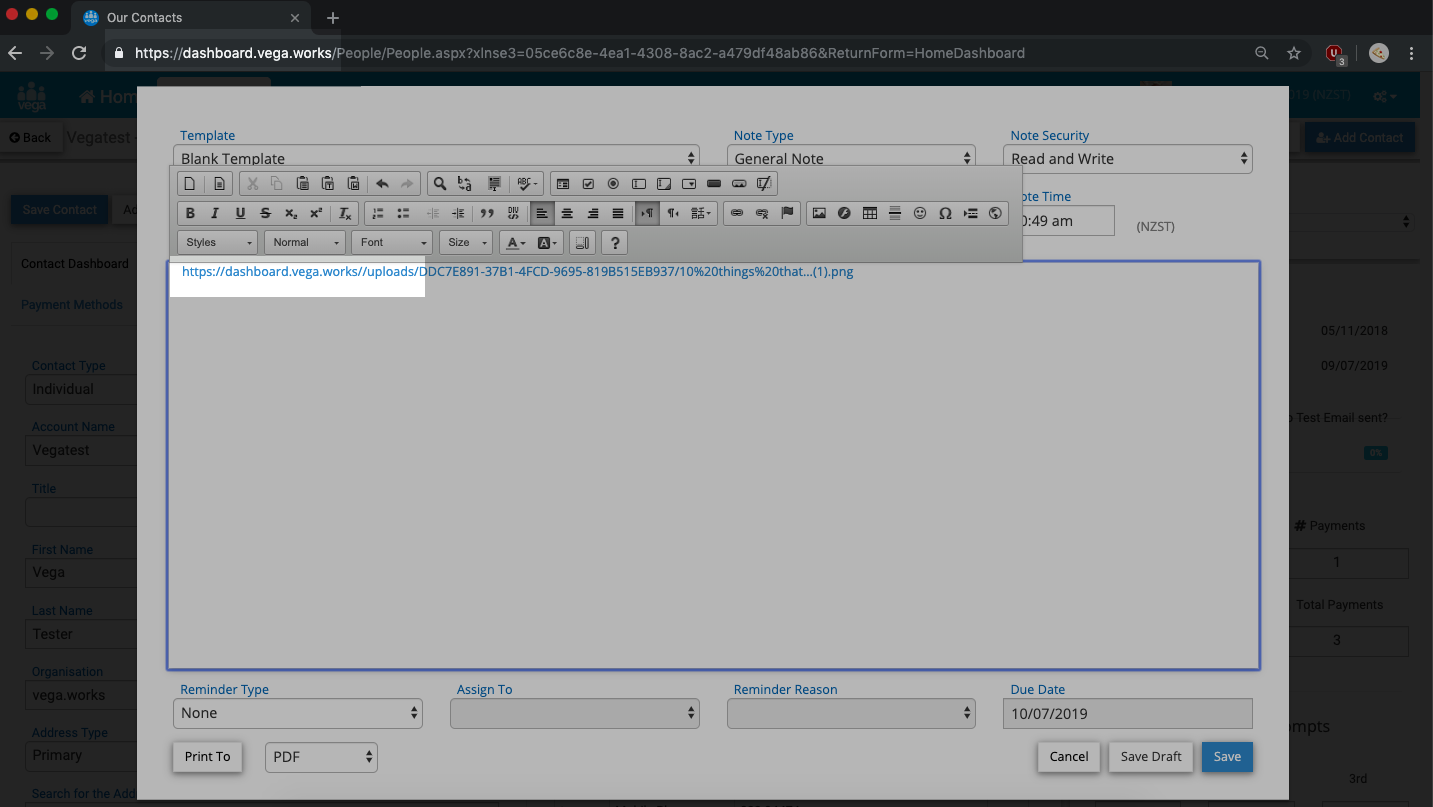 Note that the user will then copy the entire URL link and paste it back to the URL bar to open the document.