You can send SMS in Vega, directly from your contacts.
To enable this new feature navigate to Admin > Integrations > Twilio
From here you will need to click the link to sign up for a Twillio account.
Follow the steps to complete your details and verify your email and phone number. For use within Vega, currently only SMS is available and you will not need any code: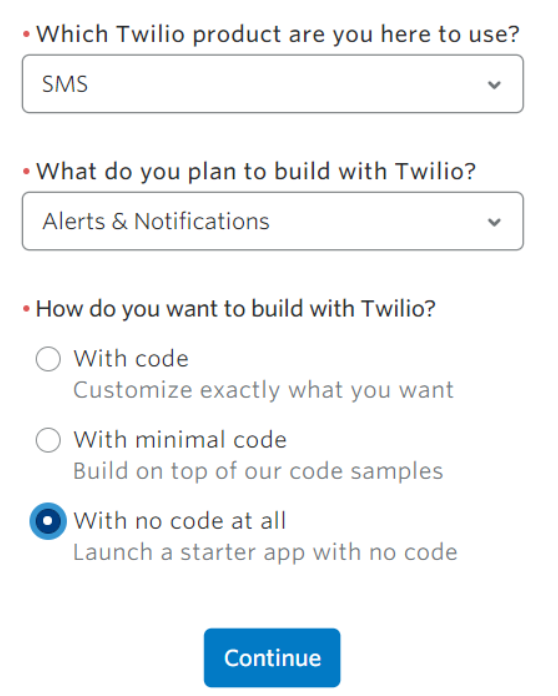 Once your account is created, you will be taken to your free trial dashboard.
You can test this service with your free trial account by clicking Get a Trial Number and then copying the Account SID, Auth Token and Twilio phone number to Vega.
As soon as you are satisfied with the service, or you already know SMS is a service you require, click the Upgrade Project button in your Twilio account to enter your billing details and buy a phone number. Twillio provides further support on these steps in the article here.
Vega provides this integration free of charge but each organisation will need to purchase a phone number and the costs for the SMS sent will be charged directly within Twilio billing, more on their pricing can be found here. The recipients of your SMS will not be charged.
Once your account is completed and ready to go, your details need to be entered under the Twilio section in Integration and ticked as active: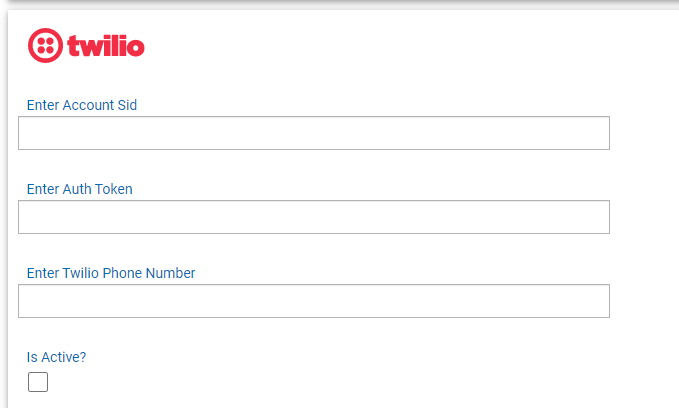 Sending SMS from VEGA
You will see that the contact dashboard now shows a Send SMS button and an SMS tab:
Clicking Send SMS will open a pop-up where you can type the message to be sent, select the phone number and click Send.
You can include links and Emojis in your SMS content but please bear in mind that this will be received on a mobile device and the content should be relatively short. There is a maximum length allowed of 1600 characters but sending an SMS with over 150 characters could result in multiple concatenated messages being required. Each SMS will include default text of From : (Organisation name) at the end of every SMS sent.
Please note- An SMS can only be sent to a valid phone number with the country code included and will not process if an incorrect number is selected. You can easily update your contact phone numbers using the Telecom Update Import Template.
The dropdown of phone numbers will display those from the contact of any type and marked as Primary.
Once your SMS has been sent, you can view this log on the SMS tab:
The status will initially show as queued but will update to Sent when updated in Twillio.
In Twillio you can access various reports and analytics and it is a good idea to pin Programmable Messaging to your menu bar as shown below. Read more from Twillio on Messaging Insights here.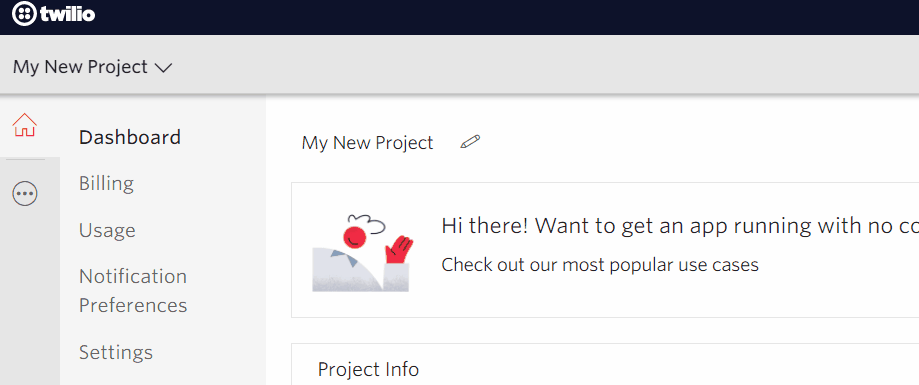 This is an exciting first step for SMS use within Vega and there will be more to come in the future!
Keep an eye out for future updates on using SMS for bulk campaigns, workflows, MMS and more.