We always want our emails to be opened, read and responded to. How do we get this done?🤔 Vega has everything you need to make this happen. Follow a few steps and you will see the difference and how the donation graph elevates. Wonder how? Here is the magic!🤩️
Mark your audience 👥️

Well, it is important to set a target, to know who receives your emails. There should be a set criteria for choosing your eDM audience. How do you set the criteria? Yes, Vega helps you identify the donors that have contributed to your previous campaigns and understand what qualifies them to be included in your next campaign.💡You can simply add/remove people to your emailing list or create a new list as per your choice. Learn more >


Creating attractive email using Vega Document Creating Tool 📝️
The first step to get your donor's attention is by creating an attractive email. Vega has in-built document templates and designing tools that gives you the advantage of designing eye-catching emails. Learn more >


Get their Attention by giving them the attention they deserve 🎁️

It is not just about the attractive content, is it? We need our donors to OPEN the email and CLICK the button. What is the best way to grab your donor's attention to the 'DONATE' button? The answer is obvious - include their name.🔖️ People tend to pay attention when the emails are more personalised.

Merge Tags are powerful tools that let you add a personal touch to the emails you send. All you need is to know where to add them.


Add #Salutation# to personalise "Call To Action" buttons

Adding the #Salutation# merge tags on the buttons in your email will address the recipient name on the call-to-action buttons that redirect them to the desired landing page. This bit of information makes the buttons more personal that prompts the donor to donate.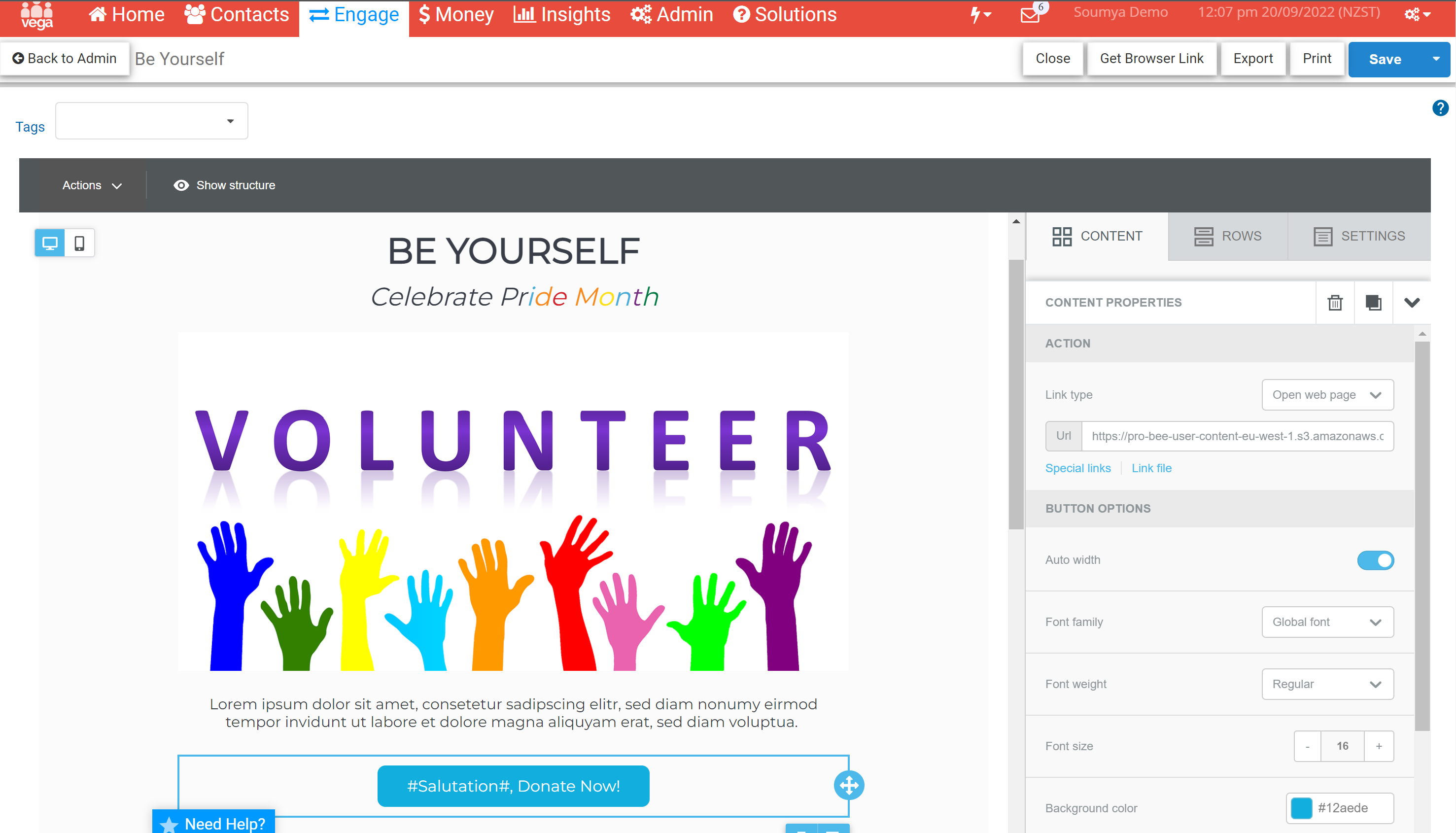 Wonder how this will look for the recipient? Here you go!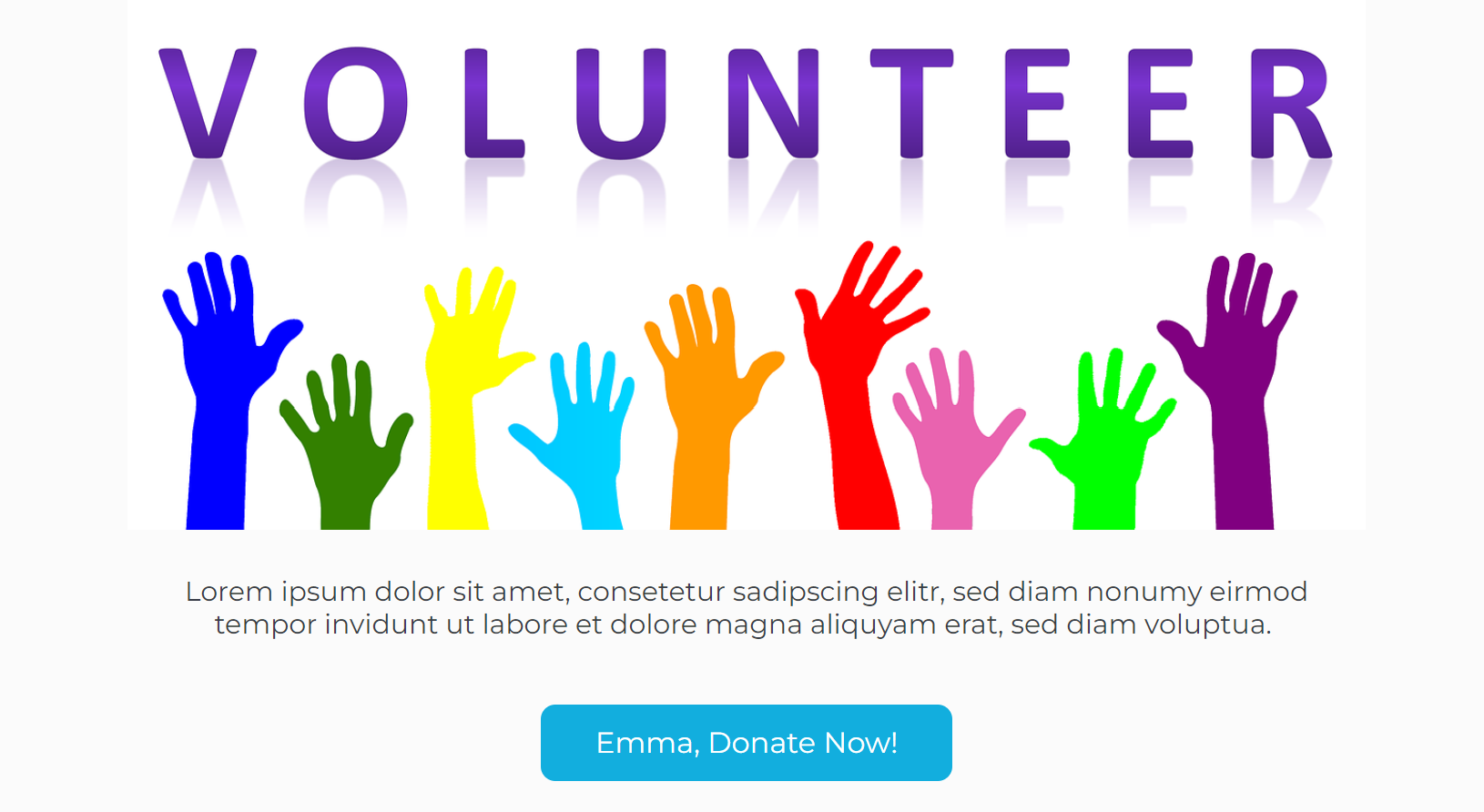 These changes bring a big impact on the readers' mindset and encourage them to support your organisation.




Add #Salutation# on the email subject line
Simply add the #Salutation# merge tag in the subject line and there you go, the recipient feels the email is specifically for them.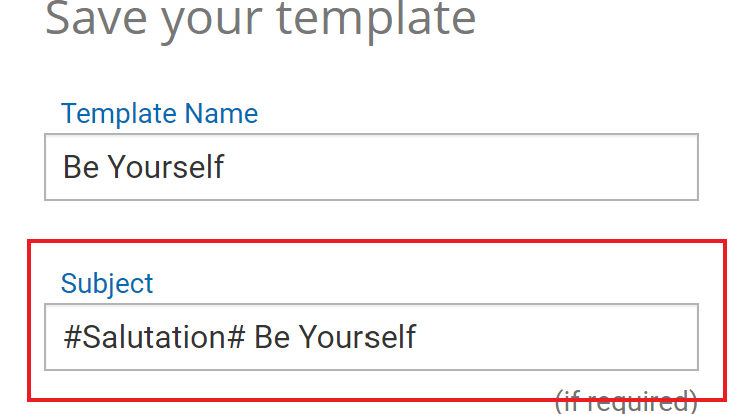 Add #Salutation# to your acknowledgement landing page
This is the final landing page, that we use for a post gift thank you and follow-up ask for something non-financial, that should also be personalised. All these small steps bring a bigger impact.
Set automatic prefilling on the web widgets


Vega has more to offer in boosting your donations. You can set up automatic prefilling of the recipient details on the web widgets linked to your emails. All you need to do is set up the 'Widget Email Link'. Click here to learn more.


Create your content effectively
Remember, many of your eDMs will be opened on a phone. So keep graphics to a minimum and also put them further into the email, not in the heading. On a phone screen you should see your name as a greeting and the first couple of lines of the content.

Vega covers it all, you just need to take the right move!
Note: You will need to send an email from Vega to test this feature.