The following functionality is under development within the vega platform however if you would like to create a reminder to send to your supporters when their Credit Card is about to expire directly in Stripe follow these steps.
This automatically sends an email 1 month before your customer's card on file expires.
1. Navigate to Stripe → Settings → Subscription and Emails. If you do not see this option contact your Stripe admin or account owner.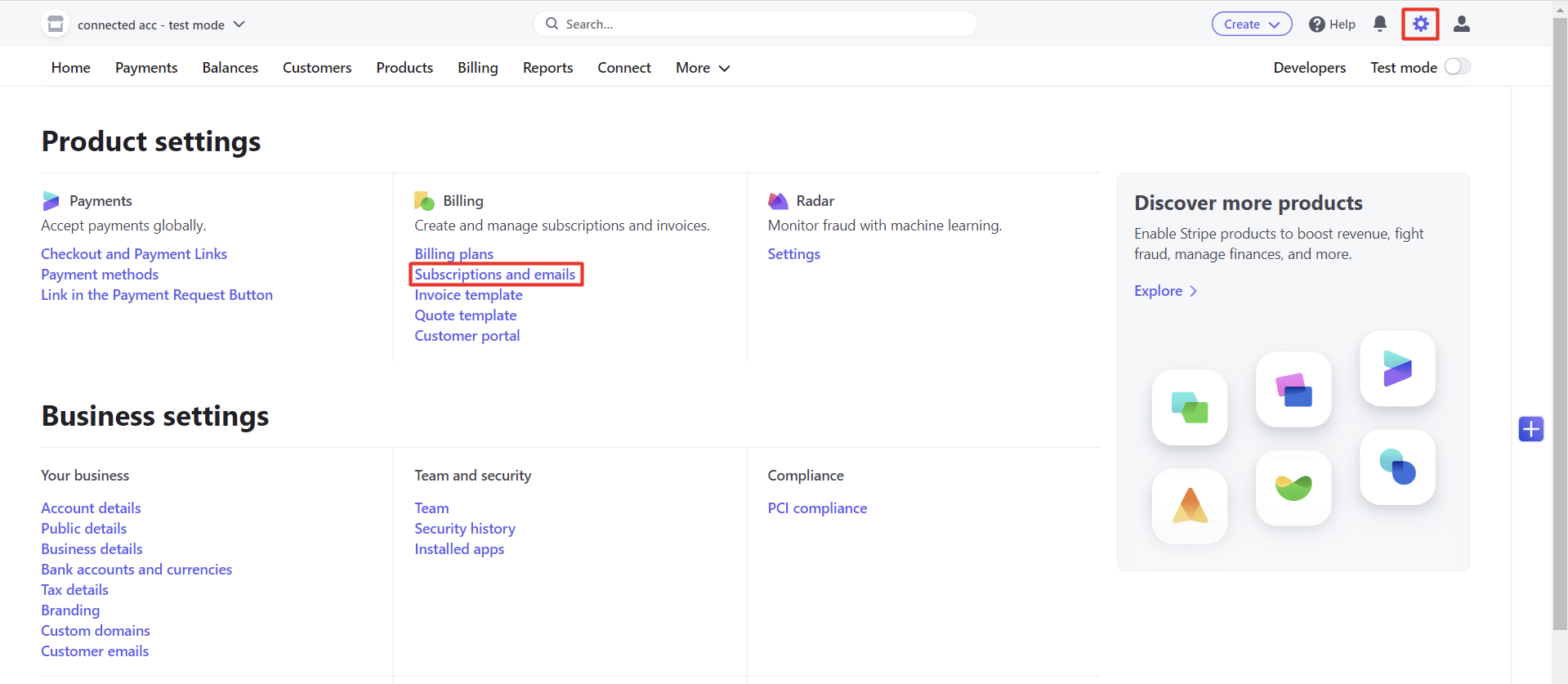 2. Under Prevent failed payments, enable the option "Send emails about expiring cards"