Take a moment to orient yourself if this is your first time using Vega. It takes on average about 3 sessions for someone to train their eyes to know exactly where everything is, so be patient with yourself.
Summary Metrics
You can see at a glance how your list is growing, what the average growth is per month and other important indicators of your use of Vega.

Recent Contacts Viewed
The Recent Contacts list is just that, contacts you have recently loaded or worked with. Click on any contact to load the record or use the filter to skip to a recently viewed record.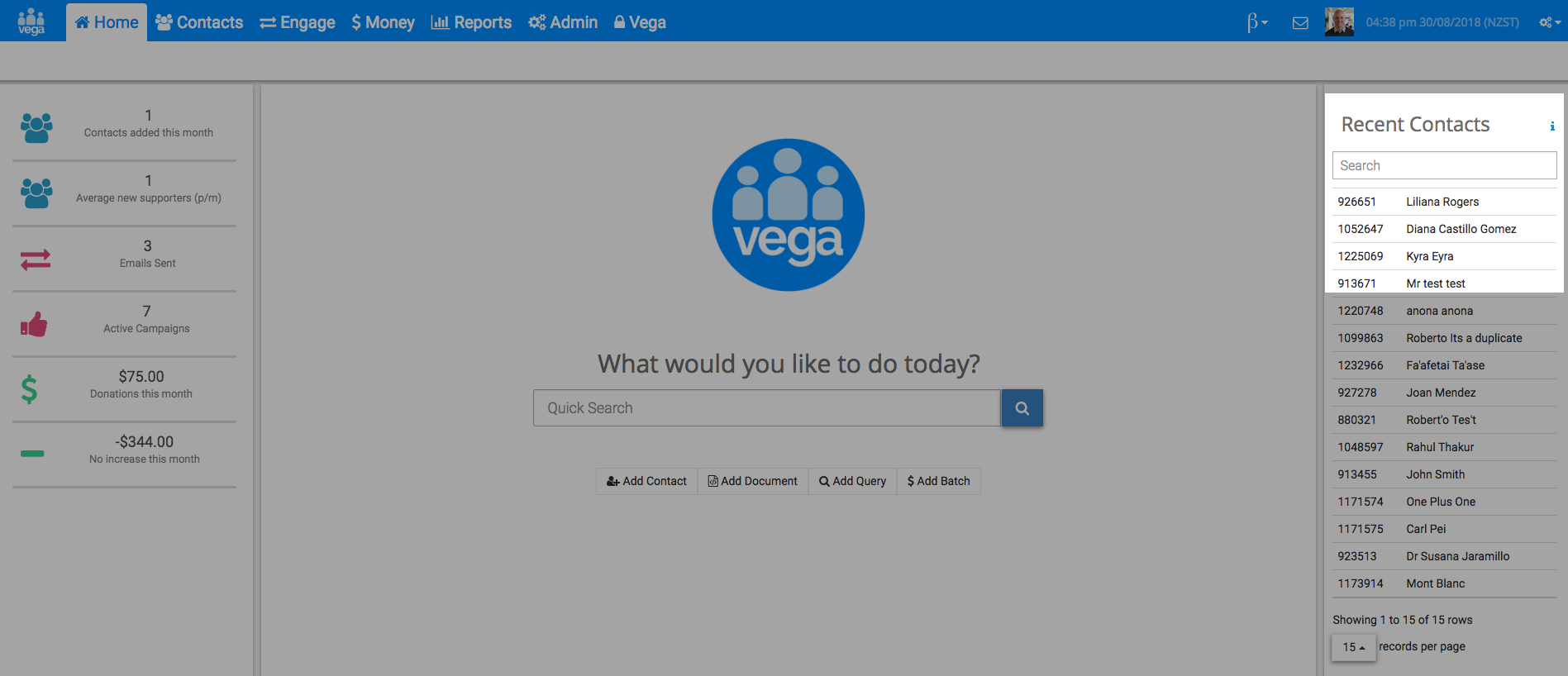 Quick Search
Enables you to quickly search for a Supporter by entering any of their contact details in the search field, e.g. first name, family name, telephone, email etc. You will receive a list of matching results. If you cannot see your contact in the results returned, you can also search inactive records to check if the supporter has been deactivated.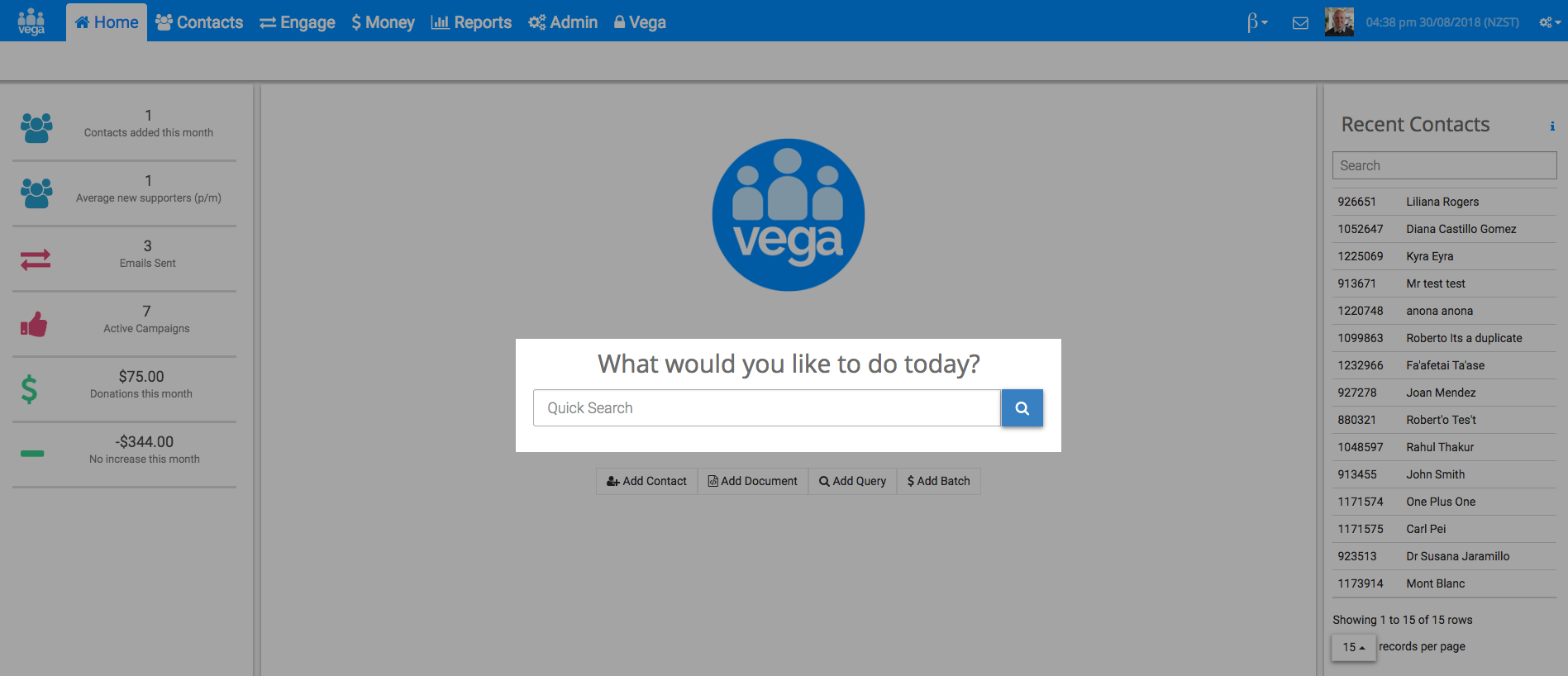 These buttons below the search bar allow you to:

Messages and Alerts
All messages and alerts from Vega or other users.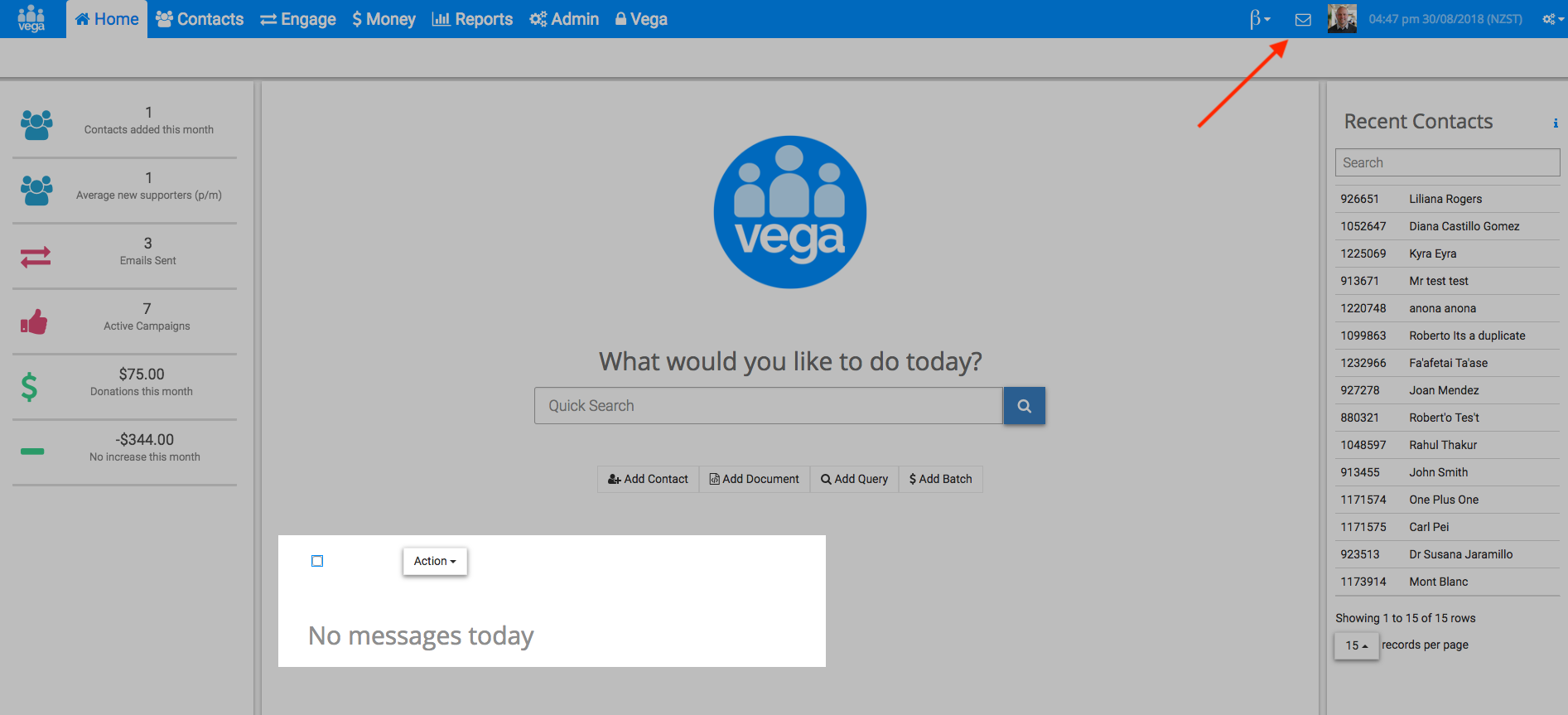 Beta Functions
List of features in the first phase of pre-release testing. To display the beta icon or access this tool make sure you TURN ON the beta functionality in the Admin - Organisation Profile section.