To send a note to another user in your organisation, you can follow these steps detailed below.
Go to 'Contacts' section and search a supporter contact record.
Once open, click 'Add Note'. 
You can select here an existing template or type your own message. You can create a new. template in the Template Manager. 
Select a 'Note Type' from the dropdown list.
Complete an appropriate 'Subject'.
Then scroll down to the 'Reminder Type' drop-down list and select an option.
In the 'Assign to' drop-down list select the user you wish to send the alert or message to.
Click the 'Save' button.
Once you've saved the note, the user you assigned the note to will receive a notification that will appear in the notification area at the top of the menu bar.
Below is a demonstration of the Note creation process, along with what that note looks like when it's received by the assigned user.
See the article 'Receiving and dismissing notifications and alerts' for more info.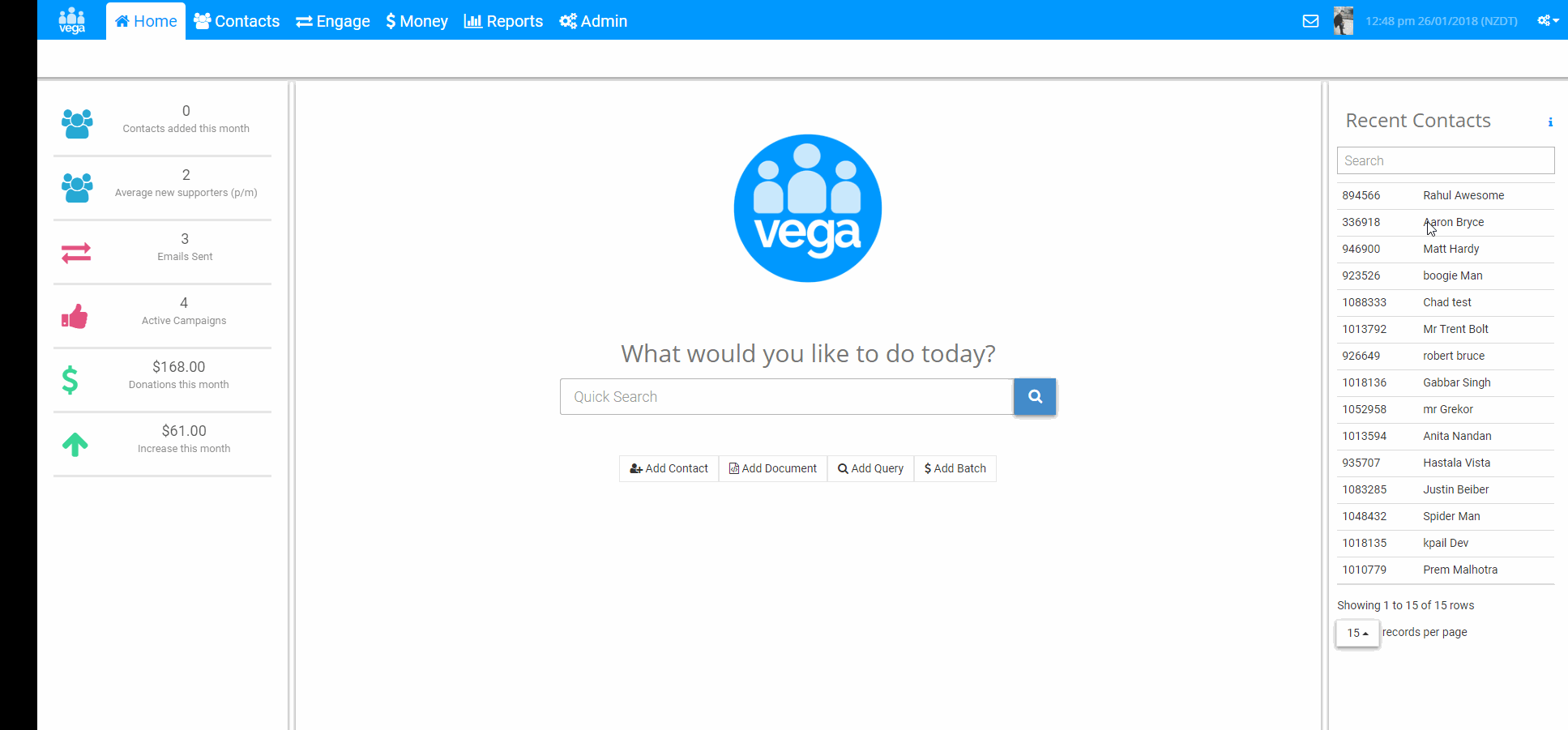 To delete a note use the Delete function located on the bottom of the note section, please be aware this function can only be used by users with Admin roles.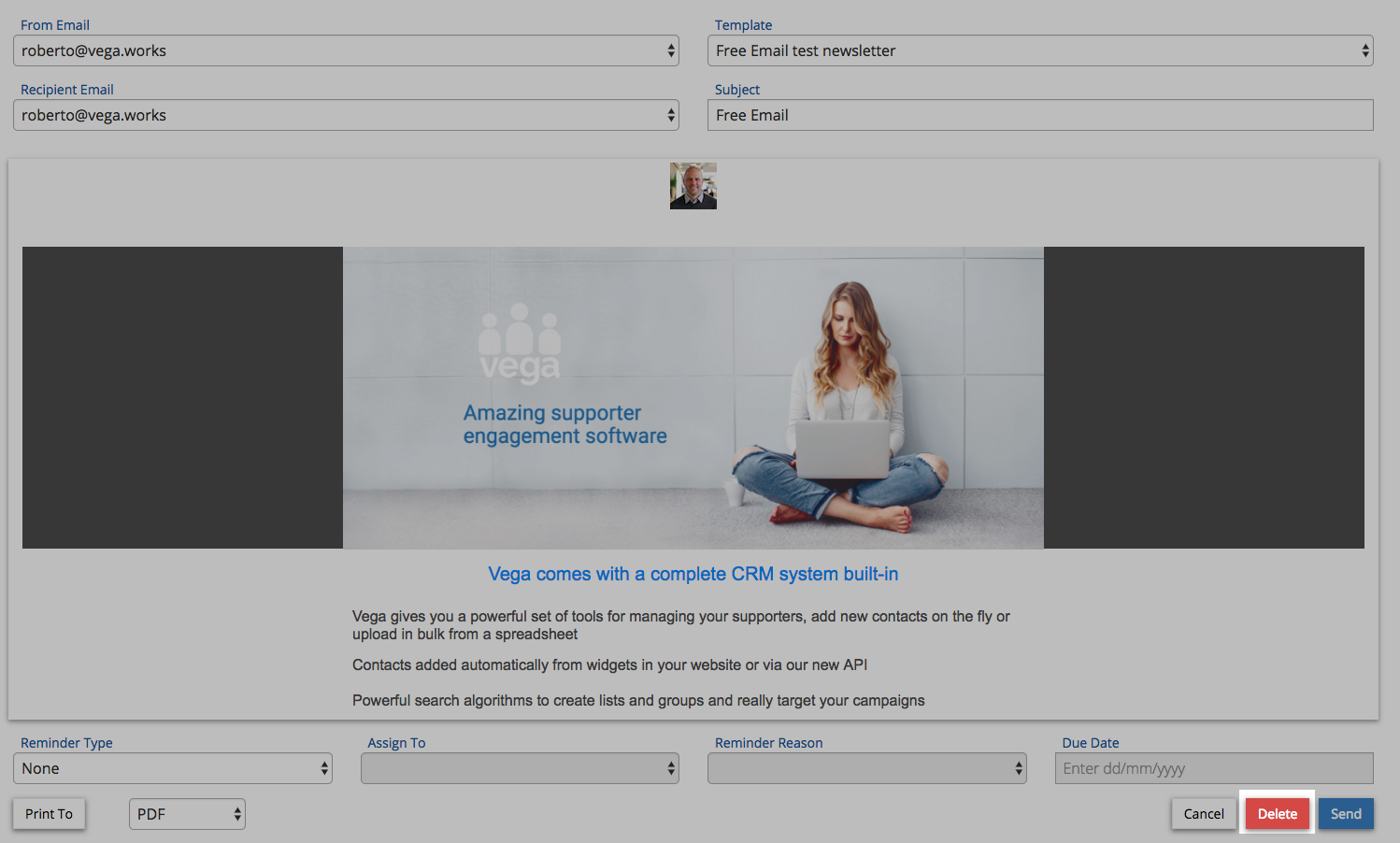 Alerts
Alerts in Vega are small windows that pop up on your screen to give you quick information or notify you about a potential task or reminder. For example, it might advise you to remember something or call someone. Unlike messages, alert boxes do not require any user input. However, you need to acknowledge the alert box by pressing the Don't ask me again key or clicking a mouse button to make it go away.
The typical alert dialogue provides information in a separate box to the user, after which the user can only respond in one way: by closing it. Once the alert is dismissed the box will no longer appear on the screen to view the alert you must access the Contact record the alert was created under.