Payments can be posted/ exported from the Cash Book Report to MYOB for any transactions that match an MYOB bank account and GL Code.
You will first need to connect vega to MYOB if you have not done so already, as well as import your bank accounts and GL codes from MYOB to vega.
Go to Money > Cashbook Report
Select your filter options to display the correct transactions you would like to post to MYOB and ensure you also have a valid bank account selected.
The transactions will be posted to MYOB as Receive Money transactions, as per the cashbook summary, grouping payments of the same GL Code, batch code, and branch together:

The All Payments tab will give detail of the individual payments that make up these summary lines:
See the recording here of how these transactions are posted to MYOB:
Payments in vega:
Payments in MYOB: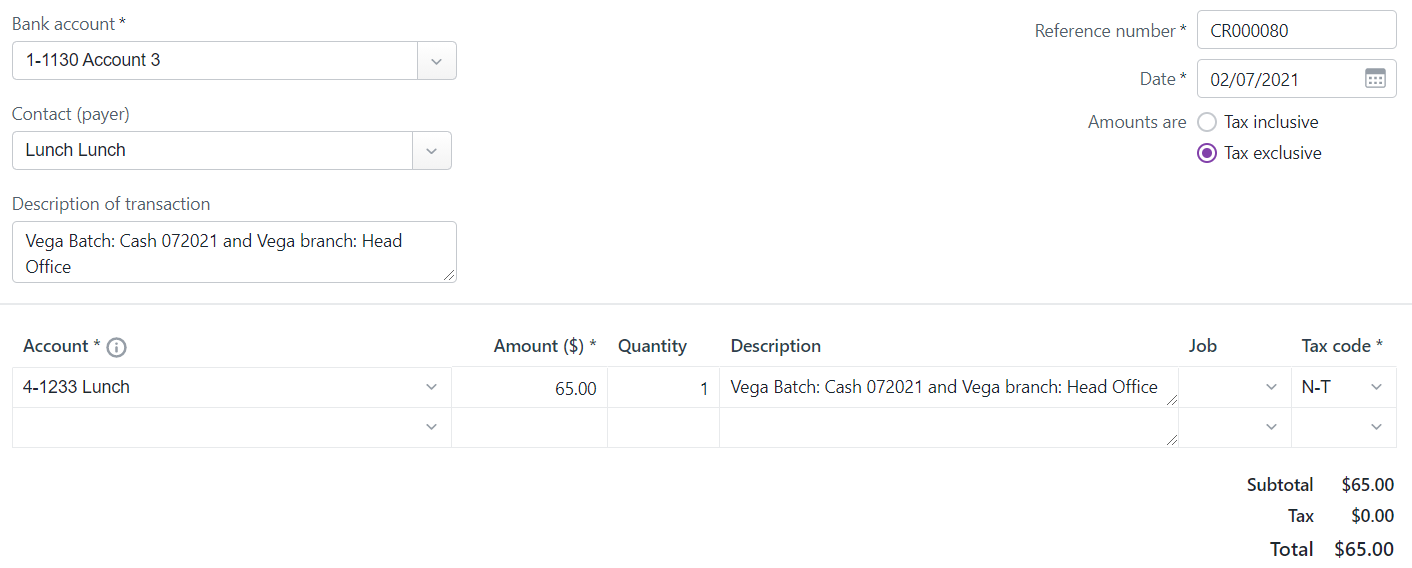 and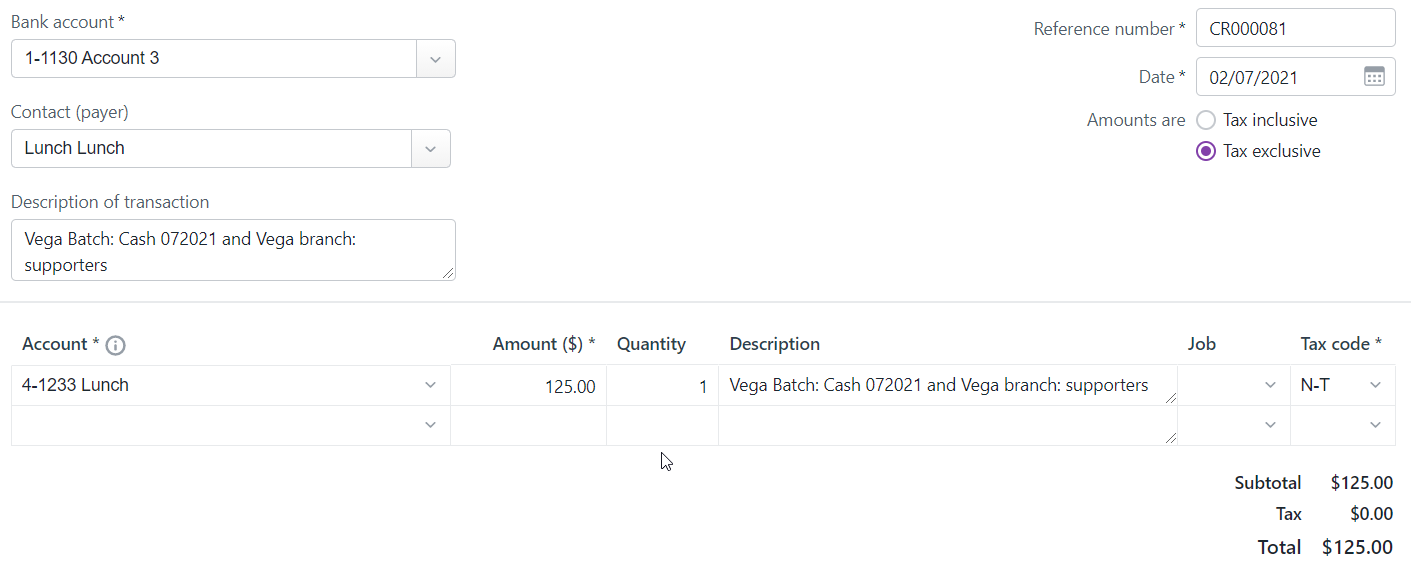 When payments are exported with a GL Code that has a tax rate assigned, these will be posted to MYOB with the tax rate included on the matched GL Code.
Payments with GST in vega:
Payments with GST in MYOB:
and